BBC: The Chilean band speaking out against police violence

July 2023
The Chilean band speaking out against police violence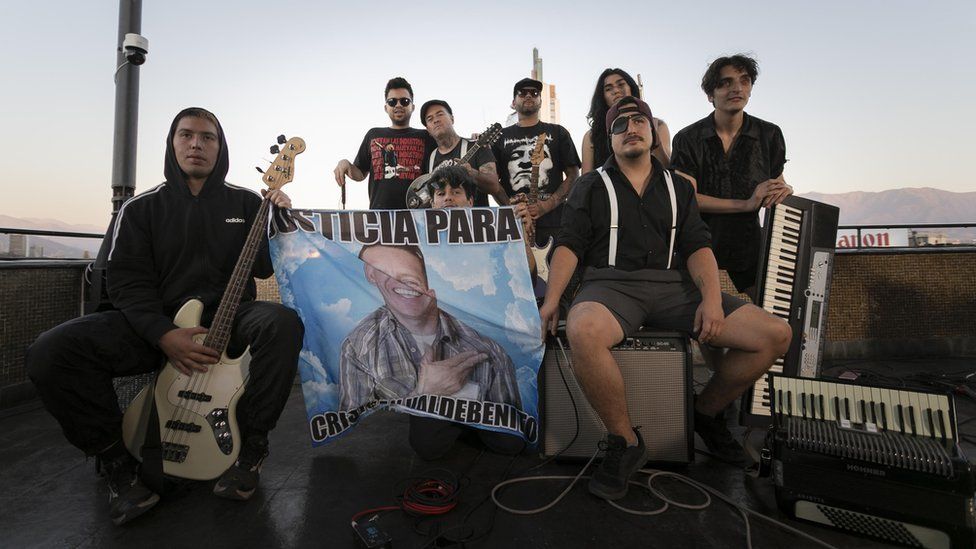 For Chilean band Hacia La Victoria (Onwards to Victory), performing songs in their hometown of Santiago is an act of protest.
All of the band's members were left either totally or partially blinded by projectiles fired by police during the mass anti-government protests which swept through Chile in late 2019 and early 2020.
Keyboard player Vicente Pascal was struck by a rubber-coated bullet in his left eye. "I lost my entire eyeball," he recalls.
The band's drummer, Gustavo Gatica, lost his sight completely after both of his eyes were pierced by rubber bullets during a protest in November 2019.
Photos of his blood-soaked face went viral on social media and his case became emblematic of the police repression of the protests.
BBC WORLD