'I felt his vibration!' Sonny Roberts, the UK's first Black music studio owner

The Jamaican immigrant producer and entrepreneur, who is being honoured with a blue plaque this week, laid the foundations for a vibrant British reggae scene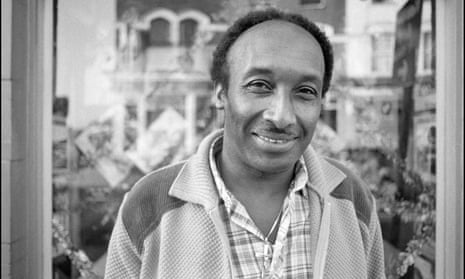 A couple of years after he arrived at Tilbury docks on the SS Manistee in 1958, Jamaican carpenter Sonny Roberts took the keys to a dusty, neglected basement at 108 Cambridge Road in Kilburn, London. Roughly 30 metres square and strewn with litter and discarded clothes, Roberts opened his trusty wooden toolbox, which he'd brought from
Jamaica
, and started to transform the space into Planetone, the UK's first Black-owned music studio.
From 1961 to 1965, West Indian musicians flocked to the studio – visitors included iconic reggae trombonist
Rico Rodriguez MBE
, who went on to record with the Specials and Toots and the Maytals, chart-topping soul singer Jackie Edwards,
Millie Small
of ska-smash My Boy Lollipop fame, and rocksteady group the Marvels. The site is being honoured with a blue plaque today from the
Nubian Jak Community Trust
, an organisation that memorialises significant Black and minority ethnic people in the UK.
Musicians would play shoulder-to-shoulder in a cramped recording dock, while the tall, charismatic Roberts stood in the production box, towering over his mixer and recording-cutting machine. There was also a space with a kitchenette, some benches, and a single bed that was frequented by friends stopping by to listen and hang out (or as their Caribbean slang would have it, lime).
GUARDIAN